Mike Piazza Honda's automotive expertise is a product of our sustained interest in industry trends and characteristics. We are privileged to share the latest news, promotions, and events with you and hope the information will enhance your shopping experience. As you know, there are many new cars from which to choose, and we believe an informed customer is the best customer.

Piazza Auto Group 2022 Toy Drive

Mike Piazza Honda and the other dealers of the Piazza Auto Group are collecting new, unwrapped toys.  We have partnered with the Salvation Army of Greater Philadelphia. Now through December 16th visit Mike Piazza Honda and place a toy in the donation box to make a local child's holiday season brighter.


Driving Away the Cold: CARing for Kids Foundation - Mike Piazza Honda

Driving Away the Cold is a signature program that started in 2008 and provides thousands of new winter coats to local children in need.

150 Dealer Members of Auto Dealers CARing for Kids Foundation including Mike Piazza Honda kicked off this one-of-a-kind program. The thousands of coats that will be donated via the Driving Away the Cold program will be distributed through a number of regional social service agencies, community organizations, homeless shelters, and more.

We are proud to say that Mike Piazza Honda and other local dealers have helped warm more than 52,000 youngsters this year.
Congratulations to Joe Gillespie on Retirement!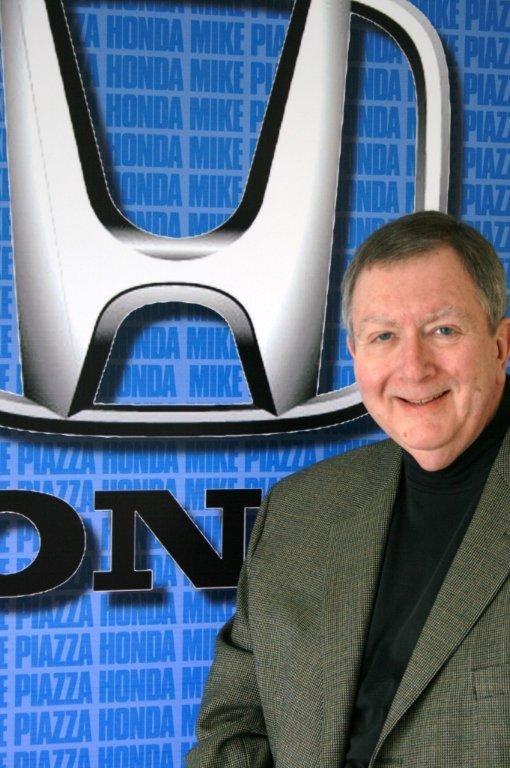 On December 21st, 2016 our former general manager, Joe Gillespie, officially retired. Joe has been a part of the Piazza Family and has worked with Piazza Auto Group since 1996. We appreciate your hard work and dedication throughout the years, Joe. We wish you well in retirement and we will miss you!
Congratulations to Mike Piazza

The staff of Mike Pizza Honda wanted to show their support of Mike Piazza and his recent Baseball Hall of Fame induction. What an amazing achievement!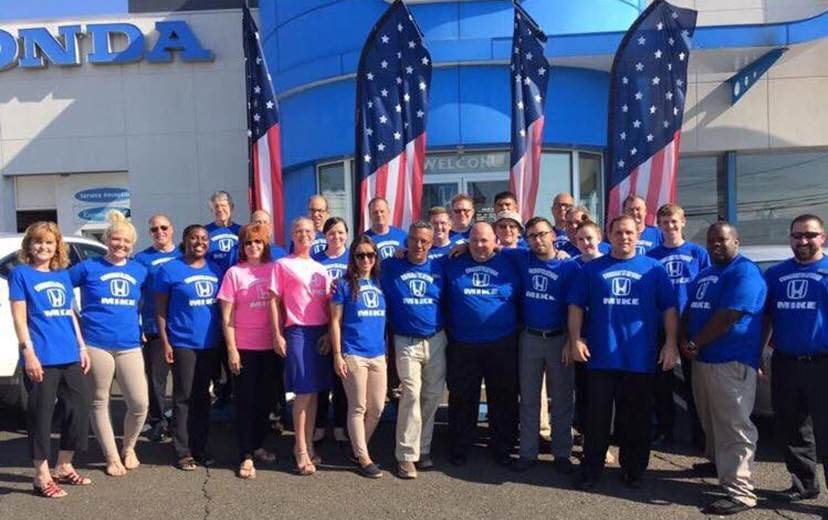 Wish Upon A Star Party

Mike Piazza Honda is a sponsor for the Wish Upon A Star Party! Bring the family and stop by the Oxford Valley Mall on Saturday February 27th from 1-3pm inside the Banana Republic Court. Dreams will come true as Kidgits will be able to jump inside a licensed Disney Moon Bounce, take photos of their favorite Disney characters, and play games with Mickey G! Not a Kidgits member? Sign up here.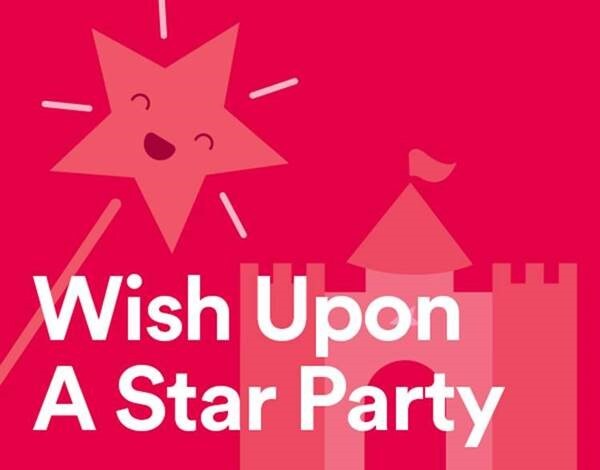 Congratulations, Mike Piazza!
On January 6th, 2016, Mike Piazza was elected into the Baseball Hall of Fame, receiving 83% of the vote!  We could not be more proud of him for all his hard work and achieving this great honor! 

Read more here: //newyork.cbslocal.com/2016/01/08/mike-piazza-mike-francesa-wfan-mets-baseball-hall-of-fame/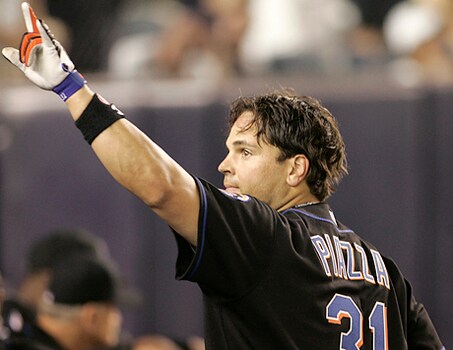 Mike Piazza Honda Voted Best of Bucks!

We wanted to thank our customers and those who voted for us   Thanks to you, we were voted Best Import Dealer of Bucks County two years in a row...2013 and 2014!! We couldn't have done it without you.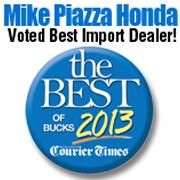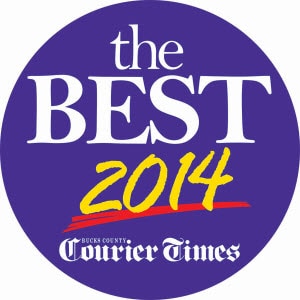 Fixed First Visit Award    

Mike Piazza Honda has been notified by Honda, that we are an award winner for the Fixed First 
Visit Award with a score of 96! This prestigious award is given to the top repair facilities that 
consistently diagnose and resolve a customer's service issue the first time the vehicle is brought
in for repair. Thank you to our highly trained technicians and staff for helping us achieve this
award!

Piazza Pet of the Week

Mike Piazza Honda has teamed up with the PSPCA in an effort to help cats and dogs get adopted. Together we have come up with the Piazza Pet of the Week! Every Wednesday at 7:50am tune into the Chris Stigall Show on 1210-AM WPHT to meet animals available for adoption.

Be sure to visit the Piazza Pet of the Week page to see the animal that is up for adoption. Or click on the Piazza Pet of the Week button below.

Main Line Health Heart Center - Sensations of the Heart
For the sixth consecutive year, the Piazza Auto Group is the title sponsor of Sensations of the Heart Annual Golf Tournament. On Friday October 1st, community members including Piazza Auto Group employees will come together for a round of golf raising important dollars to benefit the Main Line Health Heart Center's Cardiovascular Research and Education. Local PGA professionals will also be showing their support by offering swing and putting clinics.